Are you looking for simple yet gorgeous event invitation templates you can personalize at home?
I've made a list just for that! 
Sometimes it's nice to be able to DIY your own stuff, especially when it comes to putting together parties. But when it comes to invitations, it's SO easy to get caught up with creating the perfect themed invitation template and spend way too many hours stressing about the details.
Instead, you can just get a pre-made template that fits your theme (or build your theme around your template!) and fill in all your deets.
DIY printable invites- how to create them
All of these invites are SUPER affordable (especially with my special discount code) and even though each of them is themed (like some might be for weddings or baby showers) you can personalize them for just about any celebration imaginable.
Lots of them are editable PDF templates you can open right on your computer and type your party info into. Then voila! All done and ready to go.
Some others are Illustrator and Photoshop compatible only, so make sure you check the specs before buying your template. 
Also, it's no secret I LOVE DIY, so if you're looking for more party ideas I've compiled a list of unicorn themed party ideas you can look through for more party inspiration. Why unicorns? I don't know. Unicorns as fun and sparkly and super colorful! That's a good enough reason if I've ever heard one. 🙂
Get an extra 25% off your invitation template with my special discount code
Use TEAL25  for 25% off site wide (expires : Dec 31 2021) here.
You can use this for anything you get on The Hungry JPEG site. They have a HUGE variety of invitation templates, SVG graphics, textures, patterns, mockups, special holiday bundles, and more.
Now, let's find your favorite themed invitation template to get started!
Unicorn themed invitation

Of course I put this one first because, well, unicorns. I love the colors on this invite and how you can mix and match it with different themes. 
Floral invitation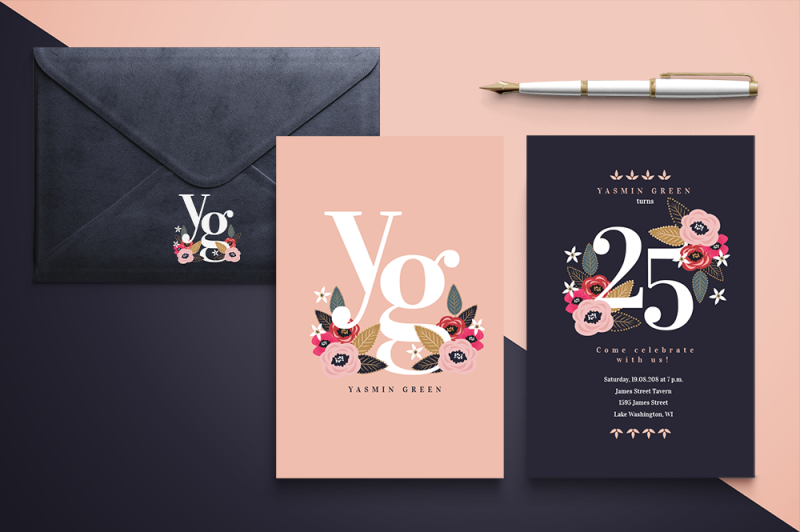 If you're looking for sleek and modern yet girly look no further than this floral invite. I love how clean the look is. 
Peach birthday invitation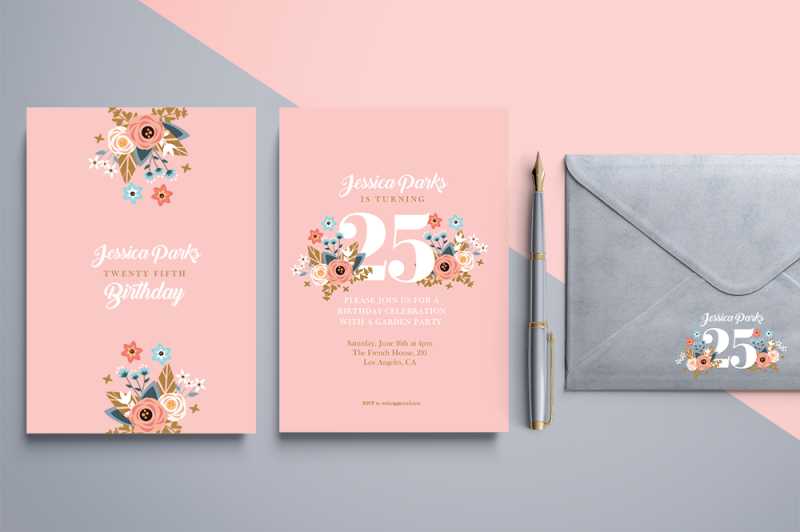 I love peaches and the color peach, so when I laid eyes on this invite I knew it was perfect. Add your info and you've got yourself a pretty unforgettable invite. 
Baby shower invitation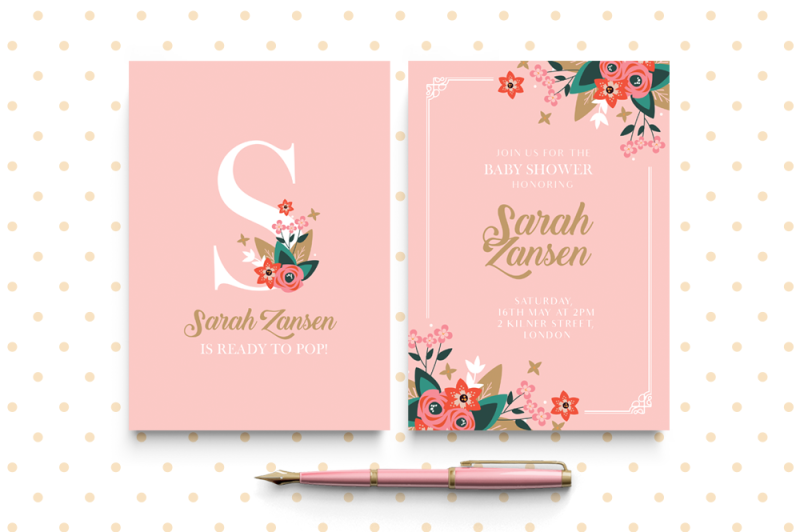 Having a pink themed baby shower? This is such a pretty invitation for exactly that. The floral details are gorgeous! 
Christmas Party Invitation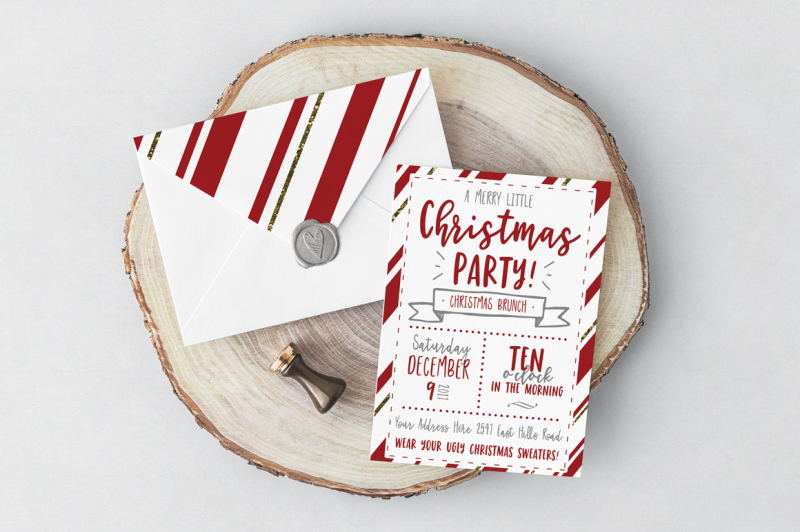 Christmas parties don't have to be a hassle when you have templates like this to make it extra special. Sweet, cute, and to the point. 
Bridal shower invitation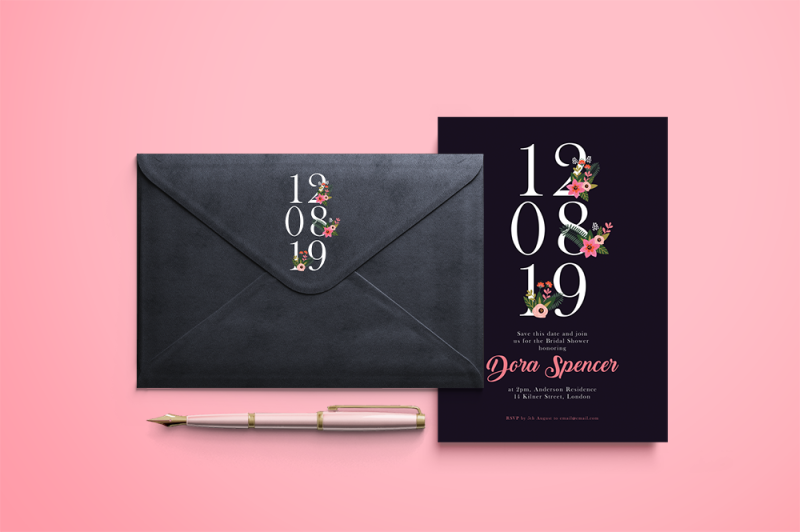 A black and pink color combo is always timeless, no matter the occasion. If that's up your alley then this invite template is a go to. 
Tropicalia invitation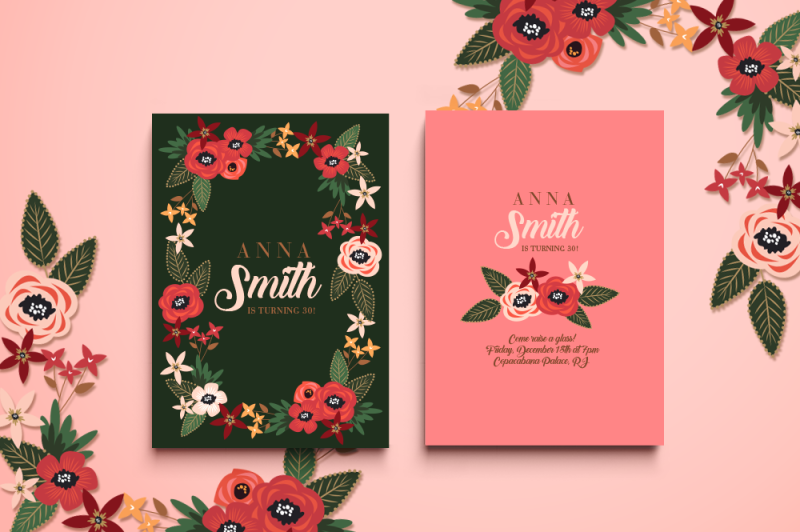 I can't get enough of the floral invites and this is another one I had to feature. The color scheme is gorgeous and super modern.
Beach birthday party invitation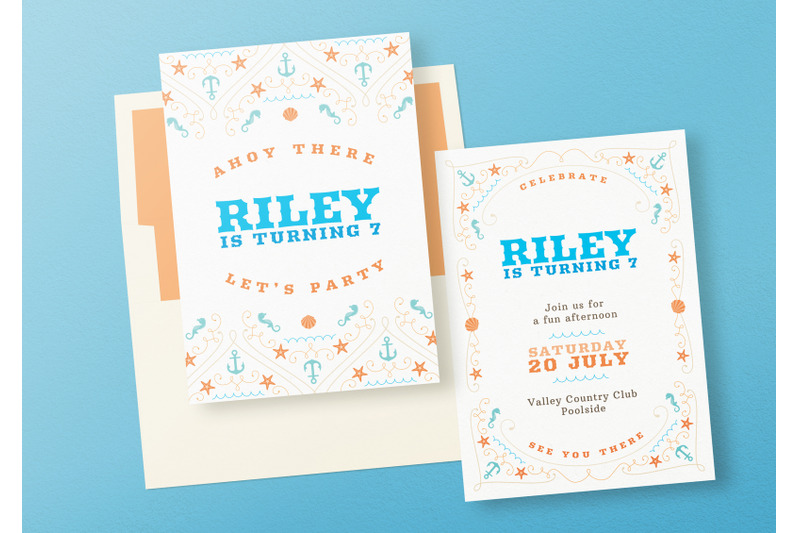 Having a beach themed party? This is a party invite you need to look into. I love the anchor details around the invitation!
Mermaid birthday party invitation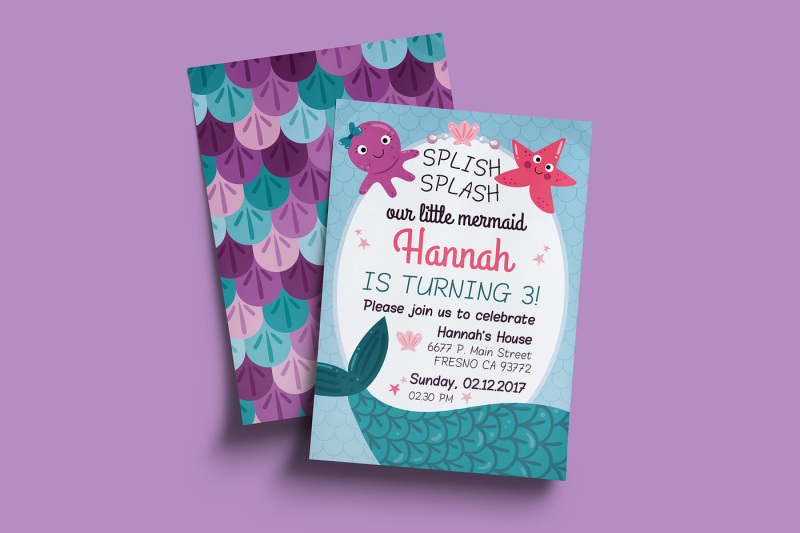 On this whole list…I think this one is probably my favorite. I love everything mermaids and anything mermaid themed is bound to be beautiful and colorful. this invite is the type you keep in your back pocket for when the time comes. 
Princess invitation template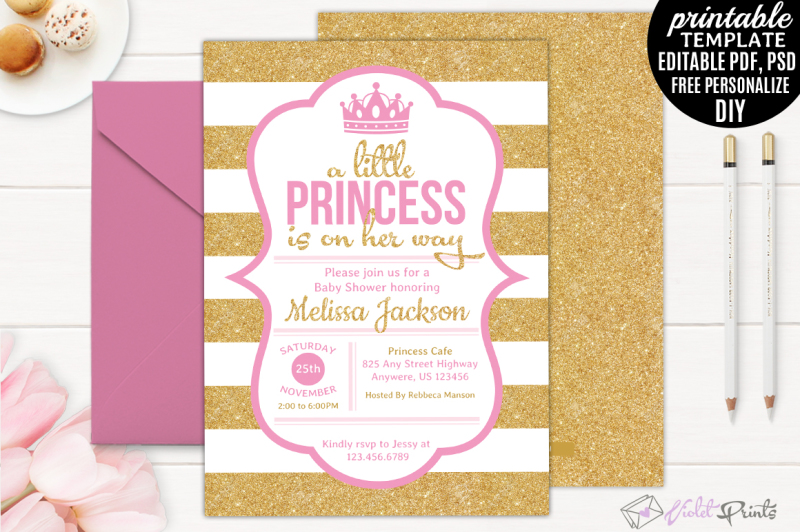 Of course, there's also a printable party invite for the princess in your life, and if she loves sparkle, then even more so. You can easily edit this invitation with Adobe Acrobat PDF reader and have your invitations up in no time. 
Bridal shower invitation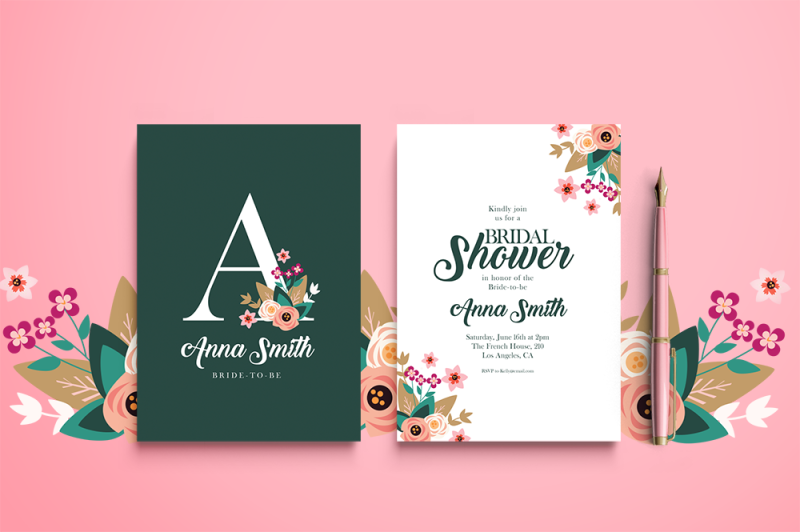 Having a super fancy and memorable bridal shower? These invites are perfect for the bride that pays attention to detail.